All pet/performance puppies will be sold on a spay/neuter contract.

A note about "minis:"  As a member of both ASCA and USASA, I am bound by their code of ethics - Neither ASCA nor the AKC recognize what is currently being marketed as "Miniature Australian Shepherds."  I do not sell, nor do I promote the "mini," therefore, none of my puppies will be sold into any mini breeding program.

No Litters Planned at this time ...

Remember, Aussies are not the dog for everyone. Please take the time to research the breed ... they are an active dog that require active families!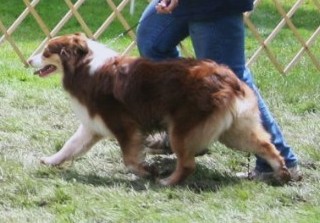 ASCA CH Chrima's Once in a Lifetime         AKC/ASCA CH. SAZBRAT BADLANDS

ASCA: GS-O, JS-O, RS-N; AKC: NA, NAJ, OA,                          

CPE:  CTL-1R, CTL1-S, CTL1-F                                   

Kira finished her ASCA Championship with all 5 pt Major wins; 2 BOS, and 1 BOW.  All wins were from BBX class with VERY limited showing!  She immediately went into the agility ring, where she has consistantly placed in the ribbons: most either first or second place wins ... Kira finished 2011 ranking Top 10 Novice Agility Dog!!

James not only finished his AKC and ASCA Championship with ease ... he is also a multiple BOB winner ... his stunning movement has been passed on to his offspring.  Be sure to visit Sazbrat's website to see James, Jamie, Siren ...  James has really produced true to himself!

Click on photo to view Kira's page








  click on photo to view James' page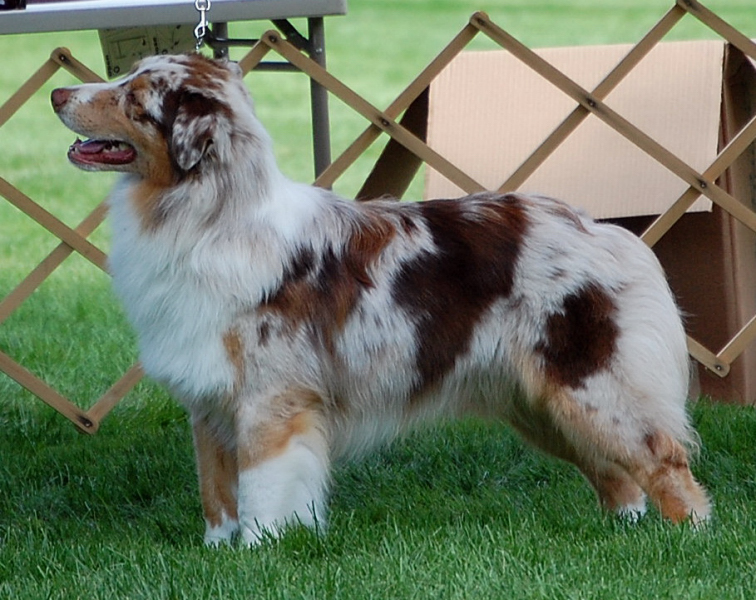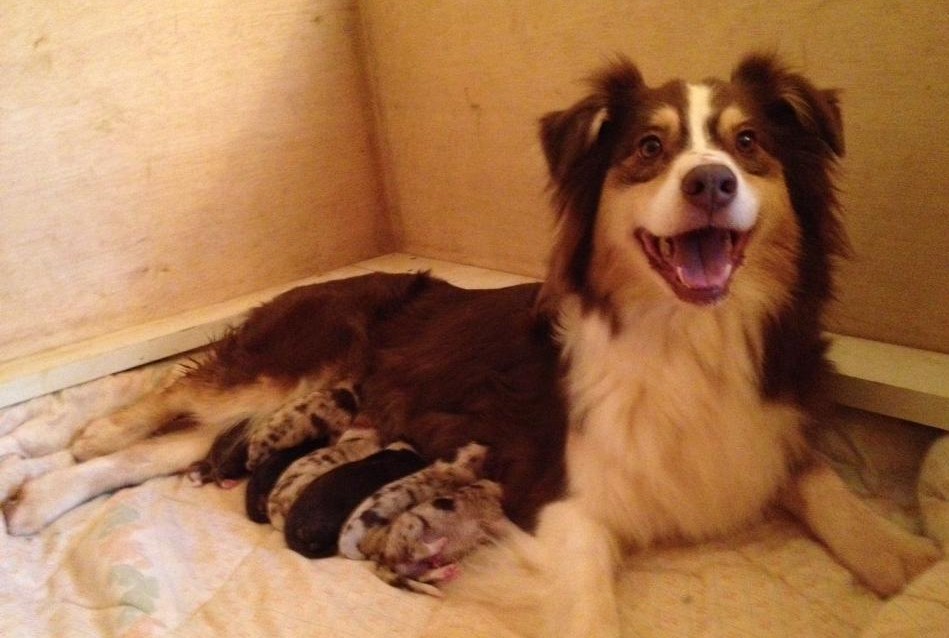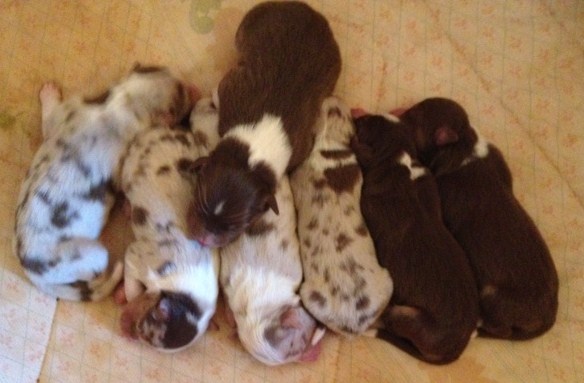 Kira proudly shows off her new family, born January 17, 2013

Preferences will be give to performance homes! 

ALL pet puppies are sold on spay/neuter contracts!!!


Click here to add text.All of Kira's babies have gone to their forever homes!

Unfortunately, that means that we do not have any puppies available at this time.  Raising puppies requires a lot of time and committment; I do not have plans for any puppies until at least 2015.  Please feel free to contact me if you are looking for an Aussie puppy and I will be happy to refer you to other local breeders.